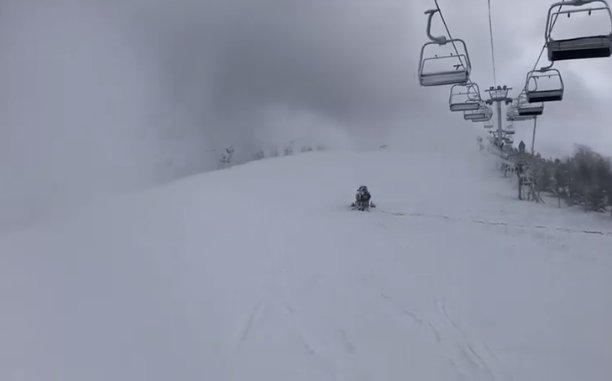 We are planning to open the slopes on Saturday (11/17) and Sunday (11/18) from 10 am to 5 pm. Please check back for more info as the snow making continues to progress (# of slopes, # of lifts, window lift rates, etc).
Lift tickets & rentals are available for 11/17 & 11/18 in our ONLINE STORE.
<>
We'll have more info on lifts, runs and window ticket rates as snowmaking progresses. store.caberfaepeaks.com
The crew fired the snow machines back up up around 6 pm last night, and we have the coldest temps of the season with us now! The forecast is calling for a high of 23 today, a low of 19 tonight, followed by another low of 22 tomorrow night. Today will mark the first day that it's been cold enough to keep the guns running throughout the day, and that is always a good thing.
<>
Visit Caberfae Peaks Website >>>>
<>
Visit Caberfae Peaks Website >>>>
<>
Caberfae Peaks On Facebook
Below are the latest postings from the Caberfae Peaks Page On Facebook.
<>
<>
Visit Caberfae Peaks Website >>>>
<>