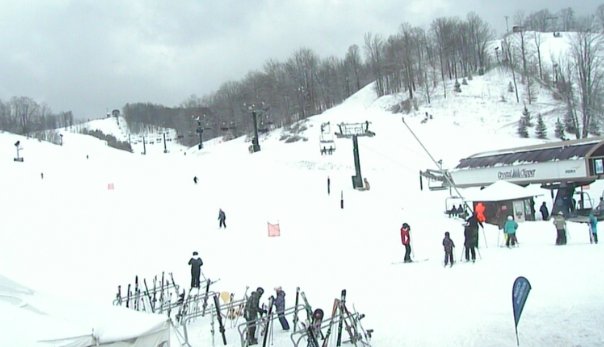 A fresh 2" of snow blankets the slopes this morning. Mother Nature's snow machine kicked on after the groomers had completed grooming, so these fresh flakes sit atop machine groomed slopes. It's a snow that has some moisture content to it, as temperatures are predicted to be in the mid 30s today. Lifts run from 9am-7pm this week – the Clipper lift and Totem Park carpet tows will operate from 9am-7pm; Buck and Loki are running from 9am-4:30pm, and North Face and Ridge lifts operate from 10am-4:30pm.
Terrain park fans – Features on Jester's Alley include a 10ft. rainbow box, 16ft. T-box, 20ft T-box, 12 ft. down rail and 16ft dance floor. In addition to the quarter pipe, Little Vincent has 15ft and 20 ft jumps. Basin Street boasts five features.
Lift hours:
Mar. 11-17: 9am-7pm Mar. 18-April 1: 9am-4:30pm
New Snow: 2
Base: 40-54
Lifts: 5 Lifts, 2 Carpets
Runs: 55
<>
Visit Crystal Mountain Website >>>>
<>
Crystal Mountain On Facebook
Below are the latest postings from the Crystal Mountain Page On Facebook.
<>
<>
Visit Crystal Mountain Website >>>>
<>
Upcoming Events at Crystal Mountain
<>
Visit Crystal Mountain Website >>>>
<>